Serving all of your custom food needs.
Located in North East Wyoming. BOXED provides artfully arranged, custom curated food for any event. Specializing in charcuterie arrangements, I provide a unique food experience that you and your guests will never forget. From grazing boxes as gifts to event catering, BOXED creates a food experience that is as beautiful as it is delicious. My experience in food styling and pairing insures that when you order from BOXED you are ordering a one of a kind creation.
Shop all products
Your custom grazing options
Custom Boards

I create custom charcuterie, brunch, dessert and birthday grazing boards for any occasion. You tell me how many people you want to serve and details about your event and I will create a show stopping board for your event. Priced per person, 6 person minimum

Grazing Tables

A beautiful edible center piece for your event. Custom curated meats, cheeses, carbs, fruit, nuts and all the yummy extras arranged in a grazing fashion for your guests to mingle and enjoy. Priced per person. Minimum of 15.

Individual Options

From cups, to cones to minis. I offer many options for individually enjoyed charcuterie and grazing options.

Numbers and Letters

Custom letters and numbers are add an extra personal touch to any celebration. From birthdays to anniversaries, baby showers to graduations, these custom arrangements will be the edible centerpiece of your event. Filled with sweet or savory snacks, this option can be as special as the person or event you are celebrating.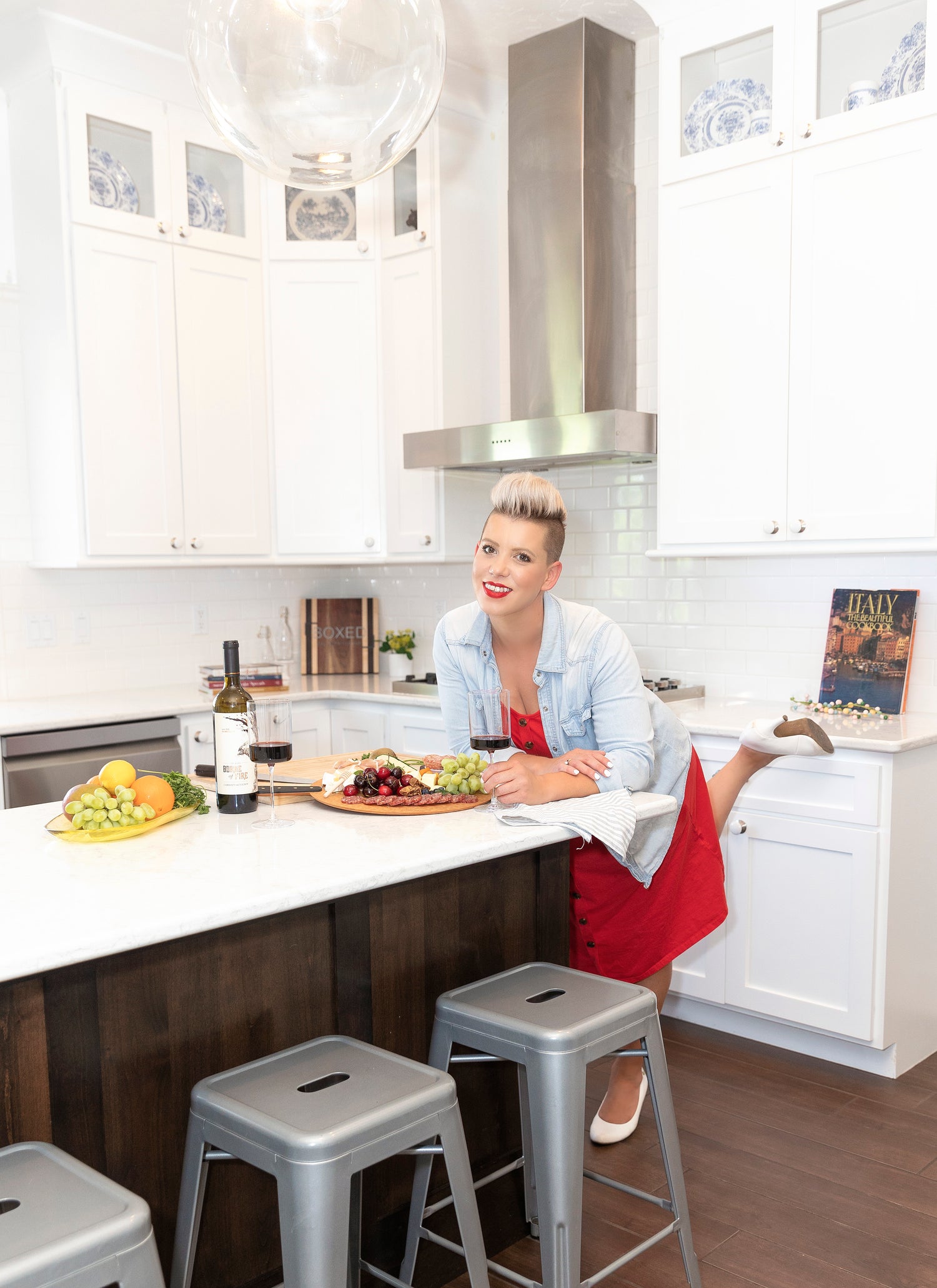 Hi! I'm Christine. I create edible art to help you provide a food experience your guests will not forget.
Like many others, my life changed in 2020. I found myself with extra time on my hands and an unlived dream; to create a business sharing the passion for food I was born with. Being raised by Italian grandparents, love for cheese and charcuterie was a given. I still remember the wheel of Asiago (yes, a whole wheel) on the table at each mealtime, the antipasti at every gathering and the absolute necessity of showing up to events with a dish in hand. Food is a love language in my family and the gene runs strong in me.
I decided to combine my knowledge of business with my passion for food, sprinkling in my attention to detail and boom! BOXED was born. The charcuterie trend was just catching on in the hip, metropolitan areas. Why couldn't my small town in Wyoming have the same thing? 
What started as a way to package everything a good and beautiful charcuterie board needs (in one convenient box) has grown into so much more. I now offer grazing tables and workshops, individual options and corporate gifts. The business has grown to keep up with the love for a new food experience.  From brunch and dessert to fruit and crudités, I love coming up with new ways to create flavor combinations that are as visually appealing as they are delicious. I can't wait to create something beautiful for you. 
Ciao Bella!